I was watching a video last night about the Pittsburgh Steelers and their great Super Bowl teams from the '70s. As I noted all of the legendary players on those teams—Franco Harris, 'Mean' Joe Greene, Terry Bradshaw and Jack Lambert, to name a few—it occurred to me that virtually everyone was a contributor.
I began mentally comparing them to our Cup-winning Penguins teams of the past two seasons. The same held true. There were no holes, no passengers. Everybody pulled his weight, from superstars like Sidney Crosby and Evgeni Malkin on down to fourth liners like Matt Cullen.
Wish I could say the same about this year's bunch.
I'll put it another way. The Pens are presently ranked 17th in the league in goal production. Yet for all of our perceived scoring issues, guess which club has the most double-figure goal scorers.
Yup, our Penguins. Tampa Bay is the only other team with six.
Projected over a full season, that means we have half-a-dozen guys on pace to score 20 or more goals. That's impressive, especially in the salary-cap era. Heck, last year's team had five 20 plus-goal scorers. In 2015-16, we had four guys with 20 or better.
So why are we lagging? Initially, I thought our defense might be a factor, especially with puck-mover Justin Schultz on the shelf. Some quick math revealed that isn't the case. Our 'd' has contributed 15 goals thus far, only slightly off our '16-17 pace when we accumulated 33 goals from the back line for the season.
Then I glanced at our bottom six. Bingo. Culprit found.
Output from the third and fourth lines has been downright abysmal. While there's no way to accurately quantify the scoring from those units due to coach Mike Sullivan's frenetic line juggling, we can at least come up with a pretty fair approximation.
I'll use Carl Hagelin, Riley Sheahan and Bryan Rust as our standard third line. They've tallied nine goals. Projected over 82 games, they'll barely surpass Rust's solo total of 15 goals from last season, while equaling the 18 we got from the dearly departed Nick Bonino.
Nobody expects these guys to challenge for the Rocket Richard Trophy. But obviously, that's not enough.
The fourth line is even worse. Tom Kuhnhackl, Carter Rowney and Ryan Reaves have combined for four goals. Toss in the pair potted by Greg McKegg before he was banished to Wilkes-Barre/Scranton? They've scored a goal every six or seven games. Atrocious.
I don't mean to denigrate them, individually or collectively. Each brings something to the mix. Kuhnhackl and Rowney are solid defensively and on the PK. Hagelin and Rust provide speed and energy. Sheahan's our top faceoff man and a decent all-around player. Reaves keeps opposing boogeymen at bay. But they've got to do more. Way more, if the Pens have serious designs on climbing back into the playoff hunt.
Whether they're capable is anybody's guess. Kuhnhackl and Rowney displayed a scoring touch in the minors, but have yet to prove they can light the lamp at anywhere near a consistent clip in the NHL. The allusion that Reaves was a diamond in the rough appears to be wishful thinking. He's detracted from our speed game, to boot.
Hagelin's protracted two-year slump truly is mystifying. He's morphed from a dangerous player capable of making plays at a high rate of speed to one who basically chases the puck on a nightly basis. Any shred of play-making ability seems to have all but evaporated.
It's most likely a confidence issue for the speedy Swede, but one that needs to be resolved, and soon. Ditto Sheahan, who's still struggling to regain the solid offensive form he displayed during his first three seasons with Detroit.
Getting those two back on track would go a long way to curing our bottom-six blues. And our scoring woes.
*Be sure to check out Rick Buker's books,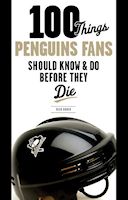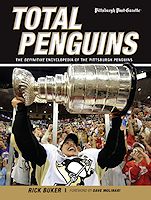 available at TriumphBooks.com, Amazon.com, and BarnesandNoble.com