Before I begin, I fully realize what I'm about to suggest will never be given a whiff of consideration, let alone be implemented by the National Hockey League. However, Jim's recent article got me to thinkin' (always a dangerous thing).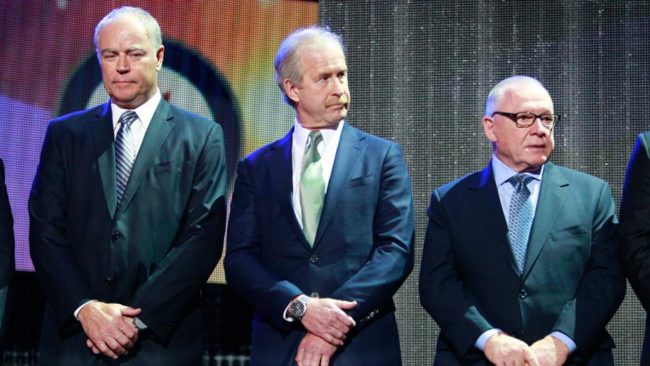 Why not establish performance-based pay grades for hockey players, just like in the business world?
First, you'd need to establish some sort of rating metric. Baseball already has one. It's called WAR (wins above replacement). According to Wikipedia, a player's WAR value is the number of additional wins his team has achieved above the number of expected team wins if that player were substituted by a replacement-level player: a player that may be added to the team for minimal cost and effort.
Loosely defined, WAR is based on the estimated number of runs contributed by a player through offensive actions and runs denied to opposition teams by the player through defensive actions, as calculated through a variety of statistics and metrics.
Hockey could develop a similar player rating for goals contributed and prevented. It would be based on a variety of factors as agreed upon by the National Hockey League Players' Association (NHLPA) and the Board of Governors.
I'll call it a Player Effectiveness Rating, or PER for short.
Indulge me (and forgive my ignorance) if such a metric presently exists.
Offensive and defensive statistics such as goals, assists, points, blocked shots and faceoff percentage would naturally form the foundation of PER, as would special teams performance. Since the intent is to establish an individual player's value, WOWY (with or without you) ratings would be a key contributing metric. Team-influenced stats such as plus/minus and CORSI would be factored in, albeit with less weight.
Consideration could be given to attributes such as consistency and durability, as well as individual awards won, all-star berths earned, whether or not a player serves in a leadership role (captain or assistant captain).
Attention would also be given to a player's future expected value and production, as measured against historical data of players at a similar stage in their career.
Different rating scales could be applied to different positions, i.e. center, wing, defense and goal, based on perceived value. For instance, goaltenders play a unique and comparatively critical role as the last line of defense. That could be factored into their rating.
Once a system is in place and players are assigned a PER (which would be updated each season), pay grades could be established. Teams would be required to stay within these pay grades, based on a player's rating. The grades, which would provide greater control over salaries, could be gradually adjusted over time to account for cost of living increases, increased revenues, etc. Payrolls could even be pegged at a set percentage of league-wide revenues, up to the limits established by the salary cap.
Such a system would help keep player salaries at more manageable levels. It would also serve to squelch profligate spending. The system, too, may splash a little cold water on free-agent activity—a potential bone of contention—since players would be less likely to cash in on strike-it-rich paydays with other clubs.
Players would likely change teams for more altruistic aims, such as a chance for an expanded role with a new club or an opportunity to win a Stanley Cup. Reasons expressed by ex-Pen Nick Bonino when he recently signed with Nashville.
Along those lines, youngsters may seek free agency to keep from being buried within a deep organization. Veterans such as Matt Cullen and Chris Kunitz might opt for free agency as a way to extend their careers.
This type of player movement might actually contribute to NHL parity, rather than detracting from it by having players flock to the highest bidder. In most cases, large-market clubs with money to burn.
Of course, reality suggests that the NHLPA would never agree to such an arrangement, since it's liable to put a drag on player wealth and movement. Heck, it might even be perceived as a commie plot of sorts by free-market enthusiasts.
However, desperate times call for equally desperate measures. Loathsome as it may be to some, such a system might offer a viable and prudent alternative to the monetary madness the league's presently experiencing.
*Be sure to check out Rick Buker's books,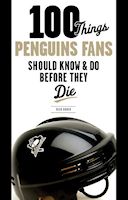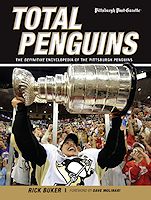 available at TriumphBooks.com, Amazon.com, and BarnesandNoble.com