All my bags are packed. I'm ready to go. I'm standin' here outside your door. I hate to wake you up to say goodbye.
Folks of a certain generation will instantly recognize those lyrics as the opening to John Denver's timeless classic, Leaving on a Jet Plane.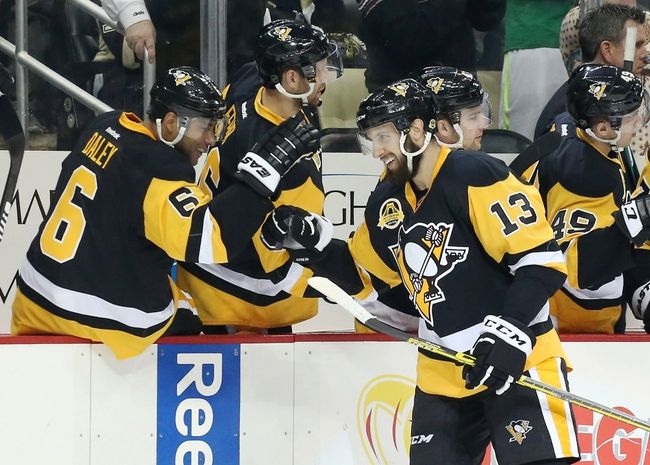 I thought it a fitting sendoff to free agents Nick Bonino, Trevor Daley, Ron Hainsey and Chris Kunitz, who signed with other NHL clubs yesterday. Marc-Andre Fleury, too, who only recently bolted the 'Burgh for the glittering lights of the Las Vegas strip.
The times they are, indeed, a changin.' Especially for our two-time Stanley Cup champions.
Heck, it seems we barely had time to celebrate the Pens' glorious achievement, much less revel in it, before guys started leaving town. An all-too-harsh reality of the salary-cap era, I'm afraid.
It's so hard to say goodbye. Especially to Kunitz, a driving force behind our three most recent Cup champions. The undersized battler and longtime Sidney Crosby sidekick signed a one-year deal with Tampa Bay.
One could argue that the Pens morphed into a legit contender the very day "Kuny" arrived from Anaheim in the spring of 2009, ready to blow up the first foe he encountered with one of his patented, bristling body checks.
Actually, you could say the same for Daley, who transformed the Pens' defense from quicksand to quicksilver when he came on board in December of 2015. I doubt if the locals would've repeated as Cup champions without Jim Rutherford's savvy—if not downright prescient—acquisition of Hainsey this spring.
Bonino? What more can you say about this bearded, shot-blocking warrior? Heart and soul of the HBK Line. Played Game Two of the Final on a completely fractured tibia. A black-and-gold hero for the ages.
A shame we couldn't keep 'em. "Bones" got a four-year deal from Nashville for a cool $16.4 million—not outrageous by today's inflated standards but more than we could afford. Daley signed a three-year deal with Detroit worth $9.53 million.
The 36-year-old Hainsey dusted off his visa and went north of the border, inking a two-year pact with Toronto for $6 million. Kunitz gets $2 million to bang bodies and set a sterling example for the Lightning.
For the sake of fiscal sanity—not to mention cap compliance—Rutherford simply couldn't match those offers.
So, grudgingly, we turn the page.
JR plugged the gap on D by signing Matt Hunwick for three years at an annual rate of $2.25 million. No, the 32-year-old rearguard isn't a sexy addition, nor the backline bruiser many of us crave. But like a fine wine, his game's improved with age.
Hunwick's mobile, handles the puck well and is reliable in his own end. He's developed into a good penalty killer, averaging 2:39 of shorthanded ice time a game for Toronto in 2016-17. He's a leader, too, serving as an assistant captain for the Leafs.
In case you haven't noticed, JR's big on character. After all, it's not about signing the biggest names. Just the right ones.
The Pens also added a veteran goalie. Antti Niemi, who won a Stanley Cup with Chicago in 2010, will back up Matt Murray this season. To be kind, Niemi's numbers were awful with Dallas last season—a 3.30 goals-against average and a porous .892 save percentage. But as recently as 2013-14 the native of Vantaa, Finland won 39 games for San Jose; 24 the previous season when he led the league and posted a .924 save percentage to boot.
The pedigree is there. And at a bargain-basement $700,000 for one year, it's hard to argue the price.
Rutherford also reinforced the Pens with a number of depth signings. Center Greg McKegg and defensemen Chris Summers, Jarred Tinordi and Zach Trotman agreed to one-year, two-way deals worth $650,000 at the big-league level. All have NHL experience. In particular, Tinordi (6'6" 230) and Trotman (6'3" 219) provide an element the Pens haven't had in a while—brawn on the blueline.
The picture isn't complete. Not by a long shot. There's a glaring hole at third-line center that JR's working hard to fill. Names like Matt Duchene, Alex Galchenyuk…even ex-Pen Jordan Staal…are churning through the rumor mill.
Rutherford still needs to sign defenseman Brian Dumoulin—a key cog—and forwards Conor Sheary and Josh Archibald. A left wing with some touch and sand to replace the departed Kunitz would be nice, too.
Still…all things considered, not a bad day's work for JR and his staff.
Schultz Signs
In perhaps the most heartening news of the day for Pens fans, Rutherford inked Justin Schultz to a new, three-year contract with an average annual value of $5.5 million. A revelation since arriving from Edmonton at the 2016 trade deadline, the ultra-skilled Schultz tallied 12 goals and 39 assists last season for 51 points—seventh most in the league.
JR also signed a handful of fringe players to new contracts. Defenseman Frank Corrado, acquired from Toronto at the 2017 trade deadline, and heavyweight left wing Tom Sestito re-upped on one-year, two-way deals for $650,000 at the NHL level.
Goalie Casey DeSmith, who posted a sterling 2.01 goals against average in 29 games with the Baby Pens, signed a two-year, two-way deal at the same rate.
*Be sure to check out Rick Buker's books,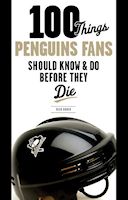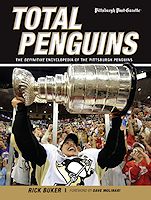 available at TriumphBooks.com, Amazon.com, and BarnesandNoble.com