Heading into tonight's Game 5 at PPG Paints Arena, I thought I'd empty the ol' brain-pan with some observations about the Penguins and the first-round series in general. Loose-leaf ramblings from a loose-leaf mind.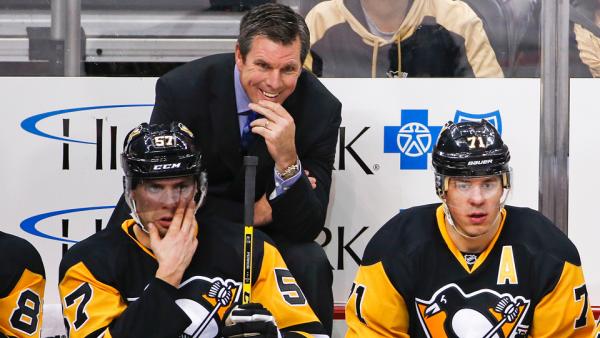 •  It's only natural our guys would relax a little—and experience a dip in intensity—after going up 3-games-to-nil. Still, as late Pens coaching legend "Badger" Bob Johnson famously noted, you gotta' win four to advance. Hopefully, we'll get our focus back for Game 5.
•  Lest we forget, Columbus is a darn good hockey team. You don't win 50 regular-season games (or 16 straight) by accident.
•  Although Marc-Andre Fleury's been decent in goal (.923 SV%), I'm always a little nervous when he plays—especially when No. 29 handles the puck or attempts a poke check. However, if Matt Murray's nursing a groin injury as rumored, it's "Flower" or bust for now.
•  Despite being heavily outhit (160-119), the Pens haven't suffered any serious injuries, Murray aside. Thank goodness.
•  While it's tough to get a read on our team, we've been more volatile than last season's Cup winners…at both ends of the ice. Thus far, the Pens have averaged 3.79 goals per 60 minutes, well above our average of 2.97 last spring. The same holds true for our goals against/60 (2.61 vs. 2.24 in 2016).
•  Shooting-wise, we've averaged 32.9 shots on goal per 60 minutes, down a bit from our average of 34.1 in '16. We've yielded an average of 33.9 per 60, well above the mark of 27.4 recorded during last year's Cup run. A disturbing trend, for sure.
•  Speaking of 60-minute hockey, I'm waiting for the Pens to author their first true playoff-style effort. A week into the postseason, the contests still resemble on-ice track meets.
•  Love the Ian Cole–Justin Schultz tandem. And I'm pleased with the Brian Dumoulin–Ron Hainsey combo (two big bodies). While Olli Maatta's skating and overall play has improved and Trevor Daley's betrayed no ill-effects from knee surgery, I wish we had a more physical option for the third pairing.
•  Is Jake Guentzel ever on a tear! Every time he touches the puck, it seems to go in (a playoff leading five goals on 15 shots). The kid's always in position—at least in the offensive zone. Smart, slick and surprisingly gritty. Fearless in the corners as well.
•  Evgeni Malkin's quietly off to a hot start in the postseason. He leads all scorers with six assists and eight points. Can't wait 'til "Geno" shifts into top gear. Phil Kessel's piling up the points, too. Would love to see him score a little more.
•  On the flip side, Conor Sheary and Scott Wilson (a combined minus-4) have had a tough go. In Conor's case, it's the first instance in recent memory where his diminutive frame has worked against him. Usually, he's remarkably good along the wall.
•  Likewise, Wilson's been overmatched in the dirty areas. Still wonder if it makes sense for Mike Sullivan to insert Tom Sestito in "Willy's" slot. Counterintuitive, perhaps, given the mobility of the Blue Jackets' defense. But I'd love to see the Pens to dish out a little punishment for a change.
•  Columbus welcomed back Lukas Sedlak with open arms in Game 4. His numbers are hardly imposing, but he's a sticky player who wins faceoffs (52.4 %) and is always around the puck (52.1 Corsi/60). More important, the Blue Jackets have a 41-15-7 record with Sedlak in the lineup (including the playoffs), as opposed to 10-12-1 without him. A potential burr in the Pens' saddle. Ditto Matt Calvert.
•  The Blue Jackets wisely dialed back their physical play on Tuesday (a comparatively mild 27 hits). As a result, they had more gas in the tank in the third period. Anticipate that trend to continue.
•  Hate to write anything nice about Brandon Dubinsky. But he's done a solid job against Sidney Crosby thus far.
•  Markus Nutivaara and Kyle Quincey boosted the Jackets' defense in Game 4, the former with his speed and puck movement and the latter with his shot blocking and physical play.
•  Expect the Pens to keep things simple tonight, especially in the early going. Look for them to employ a dump-and-chase style in an effort to turn the Blue Jackets' defense. They got hung up trying to make plays at the Columbus blue line in Game 4.
*Be sure to check out Rick Buker's books,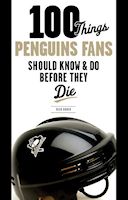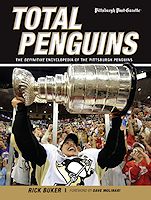 available at TriumphBooks.com, Amazon.com, and BarnesandNoble.com