This is the last time I'll write about departed veterans like Matt Cullen, Ron Hainsey and Chris Kunitz. I promise.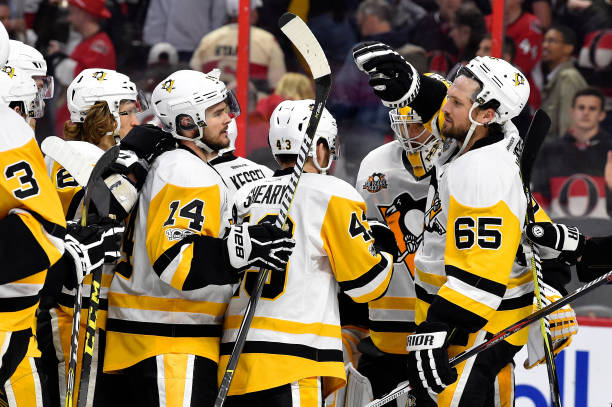 They've moved on and so must we. I get it. Honest, I do.
Except we miss 'em. Big time. Perhaps not so much for what they contributed on the ice, which was considerable, as for what they provided behind the scenes and in the locker room.
I'll digress for a moment. Sidney Crosby is the finest captain in hockey. His on-ice leadership is unmatched among his peers. He sets an exemplary example for his teammates with his passion, work ethic, attitude and comportment.
Evgeni Malkin and Patric Hornqvist also have an inspirational effect, both in word and deed. And there's plenty of character in the room. Hard-rock defenseman Ian Cole, for one, would step in front of a cannon ball if it meant earning two points. You don't win a Stanley Cup, let alone repeat as champions, without guys like that.
Yet there's something about the effect a veteran presence can have on a team. Kind of a "been there, done that" mentality that helps a club stay even keel through the inevitable ups and downs of an 82-game grind. The poise to keep things together when external forces seem to be pulling it all apart.
Of all the high-profile moves Jim Rutherford made since taking over as general manager, signing Cullen may have been his most astute. His nickname…'Team Dad'…said it all. Cullen was the guy everyone looked up to and adored. Sid, Geno, Kris Letang…everyone.
Now he's gone. So is his steadying influence, along with his stellar penalty-killing and solid two-way play. Not to mention the ability to deflect pressure away from our core players, either with a timely goal or a sage bit of advice.
It reminds me of the role Bryan Trottier filled on our Cup teams of the early '90s. Bill Guerin, too. Prior to 'Billy G's' arrival in the spring of '09 , the team struggled. Guerin promptly took charge of the locker room, freeing up Sid and the original Kids to concentrate on hockey.
We're feeling the loss of Kunitz as well. According to Penguins staffer, Michelle Crechiolo, 'Kuni' was always in the thick of things, whether it was playing cards on a team flight or joining in on the locker room hijinks. A glue guy.
No, he wasn't the scorer he once had been. But Kunitz was pure warrior, hard and edgy. It didn't matter if he was skating next to Sid or grinding out 10 minutes a game on the checking line. He gave you everything he had.
What an example he set.
It's quite a contrast to this season's squad, which seems to have a pathological need to trail by a couple of goals before reaching for the on switch. Sixty-minute efforts? About as rare as Morgan Silver Dollars.
Hainsey, too, had an impact during his brief stay in the 'Burgh. Like a lighthouse in the face of a howling gale, he coolly stood his ground while Columbus and Washington threw everything but the proverbial kitchen sink at our net last spring. The big guy brought a calming, rise-above-it presence to the mix.
We sure could use some of that now.
This isn't meant to demean the newcomers. Matt Hunwick and Ryan Reaves, in particular, have reps as good guys in the room. Most hockey players do. But it's not the same.
Fortunately, Rutherford has a pretty good feel for such things. Perhaps he'll address the need through a trade, or a savvy free-agent signing down the road.
For now, there's a void.
Puckpourri
The Penguins dropped a 4-3 decision to Boston yesterday afternoon at TD Garden, the team's third loss in a row.
Jake Guentzel, Phil Kessel and Crosby scored second-period goals for the Pens. Guentzel has three goals in his past two games, six in his past 10. With a goal and an assist, Sid recorded his second multiple-point game in 10 days.
Matt Murray, starting his fourth-straight game, yielded four goals on 33 shots, including the game-winner by David Pastrnak at 5:06 of the third period.
With a record of 11-10-3 and 25 points, the Pens are presently in sixth place in the Metropolitan Division. The locals trail in the race for the second wild-card spot by a point.
*Be sure to check out Rick Buker's books,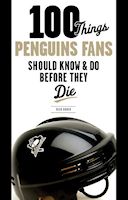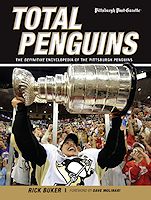 available at TriumphBooks.com, Amazon.com, and BarnesandNoble.com