It was another Thursday evening. March 22, 1984, to be exact. Before Mario Lemieux, way before our first Stanley Cup.
During the darkest era in Penguins history, the "Boys of Winter"—as eminently forgettable a bunch as ever stumbled around an NHL rink—waddled into their personal den of horrors, the Philadelphia Spectrum, and were annihilated by the Broad Street Bullies. The final score, a ridiculous 13-4.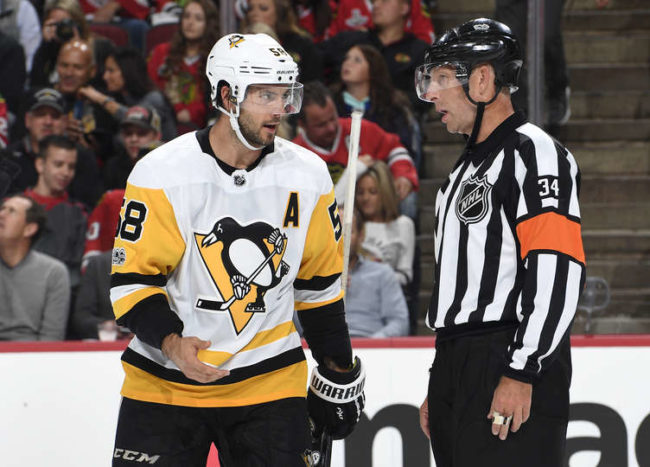 Back then, you expected losses like that, especially to powerhouse teams like the Flyers.
You sure don't expect them now. Not on the heels of back-to-back Cups. Yet that's exactly what transpired last night before a sellout throng at Chicago's United Center. The Pens, suffering the very definition of a Stanley Cup hangover, lost to Patrick Kane and the Blackhawks by three field-goals…or a touchdown, extra point and safety, if you prefer.
Just goes to show that no team, even one as talented and accomplished as our Penguins, can afford to take shortcuts.
Talk about shocking. Brandon Saad celebrated his return to the Windy City by slicing through our pudding-soft defense for a hat trick. Kid forward Ryan Hartman piled up five points—far and away a career high. Kane tallied four points. On the flip side, black-and-gold goalies Antti Niemi and Matt Murray were strafed for nine goals on 44 shots.
"I feel bad for them," said defenseman Kris Letang. "I don't know what to say. I'll say I'm sorry for these guys. They don't deserve that. They're two guys that battle really hard. It's not the way to start Antti on his first game with his new team."
It's enough to make even an unshakable optimist like the late "Badger" Bob Johnson reach for the Prozac. I'd be willing to bet Marc-Andre Fleury texted condolences to a few of his ex-mates. And he's the one playing for an expansion team.
For the better part of two games, the Pens have skated as if they missed the memo announcing the start of the 2017-18 season. Either that, or they were laboring under the false impression that all they had to do to was step onto the ice to earn two points.
It's as if they forgot how to play hockey in one short summer.
"It's early, but it's disturbing," coach Mike Sullivan said. "When you lose a game like that, it's disturbing. I don't care when it is in the season. We've got to do some soul searching. Right now, we are simply not playing the game the right way. We've got a long way to go, and it starts with a mindset."
Expect "Sully" to gather his troops at the earliest opportunity, whistle in hand, for a refresher course in Hockey 101.
Make no mistake, there's plenty to work on. Defensive-zone coverage has been abysmal. Gap control, nonexistent. So is any discernable effort on the part of the forwards to backcheck. The net result (no pun intended)? Murray and Niemi have been lit up like a pair of Christmas trees during the height of Yule season.
Nor is the transition game clicking. During a particularly befuddling sequence, newcomer Matt Hunwick held the puck in the face of a Chicago forecheck, even though he had ample opportunity to pass it to a teammate. Which led to an inevitable turnover and Grade-A scoring chance.
Puck possession? Fuhgeddaboudit.
The same goes for talk of a three-peat. Maybe that's a good thing, at least for now. The team has more pressing issues, like rediscovering its passion and purpose.
"We have a good group here," Sullivan said. "I know these guys care. I know we're better than what we showed tonight, and I know we'll be better than what we showed tonight. The responsibility falls on me."
The players, too.
*Be sure to check out Rick Buker's books,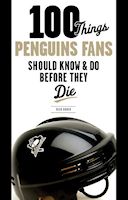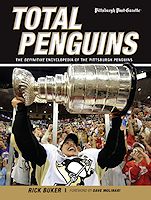 available at TriumphBooks.com, Amazon.com, and BarnesandNoble.com