With the NHL trade deadline fast approaching, I thought it'd be fun to glance in the rearview mirror and do a quick summary of general manager Jim Rutherford's trades since he arrived in Pittsburgh.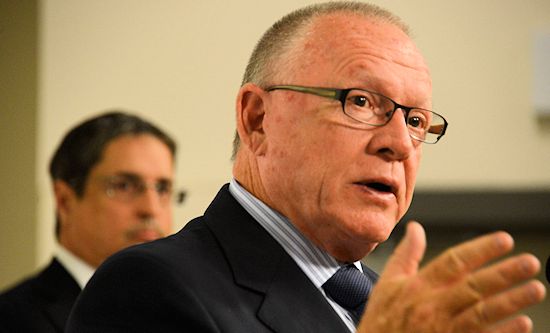 Of course, the ratings are completely subjective, based on the observations of yours truly. Feel free to chime in if you disagree.
Minor-league trades and waiver transactions are not listed.
2014-15
June 27: James Neal to Nashville for Patric Hornqvist and Nick Spaling

Skinny: Neal's scored more goals than Hornqvist since the trade (71-64). However, No. 72's emerged as a net-front tour de force and heart-and-soul leader.

Rating: A-
December 5: Philip Samuelsson to Arizona for Rob Klinkhammer and a 2016 Conditional Pick

Skinny: Pens received a bottom-six winger with size for a former prospect.

Rating: C+
January 2: Rob Klinkhammer and a 2015 1st Round Pick to Edmonton for David Perron

Skinny: Trade looked great until Perron cooled following a torrid start.

Rating: C
January 27: Marcel Goc to St. Louis for Maxim Lapierre

Skinny: Swap of unproductive fourth-line centers.

Rating: C
February 25: Zach Sill, a 2015 4th Round Pick and a 2016 2nd Round Pick to Toronto for Daniel Winnik

Skinny: Solid upon his arrival, Winnik faltered in the postseason (minus-6).

Rating: C+
March 2: Robert Bortuzzo and a 2016 7th Round Pick to St. Louis for Ian Cole

Skinny: Pens miss Bortuzzo's toughness, but the shot-blocking Cole emerged as a first-rate penalty killer and top-pairing stalwart.

Rating: A
March 2: Simon Despres to Anaheim for Ben Lovejoy

Skinny: Immensely unpopular trade reaped dividends. Lovejoy was outstanding during the '16 Cup run. Concussion woes derailed Despres' once promising career.

Rating: B+
2015-16
July 1: Scott Harrington, Kasperi Kapanen, Nick Spaling, a 2016 1st Round Pick and a 2016 3rd Round Pick to Toronto for Phil Kessel, Tyler Biggs, Tim Erixon and a 2016 2nd Round Pick

Skinny: Summa cum laude of JR deals. At his best on a big stage, Kessel was a driving force behind the Pens' Cup triumph.

Rating: A
July 28: Brandon Sutter and a 2016 3rd Round Pick to Vancouver for Nick Bonino, Adam Clendening and a 2016 2nd Round Pick

Skinny: Trade was a wash until Bonino wove some HBK magic last spring.

Rating: B+
December 14: Rob Scuderi to Chicago for Trevor Daley

Skinny: Masterpiece involving "The Piece." Pens' fortunes began to turn with the mobile Daley's arrival.

Rating: A
January 15: Adam Clendening and David Perron to Anaheim for Carl Hagelin

Skinny: The speedy Swede completed the Pens' Stanley Cup puzzle.

Rating: A-
February 27: A 2016 3rd Round Pick to Edmonton for Justin Schultz

Skinny: Supremely skilled, Schultz transformed from bust to boffo for the black and gold.

Rating: A+
February 29: Sergei Plotnikov to Arizona for Matthias Plachta and a 2017 7th Round Pick

Skinny: Housecleaning swap of disappointing Euros.

Rating: B-
2016-17
November 2: Mike Condon to Ottawa for a 2017 5th Round Pick

Skinny: JR peddled a potential backup for Matt Murray.

Rating: C-
*Be sure to check out Rick Buker's books,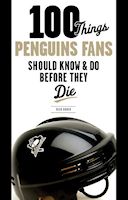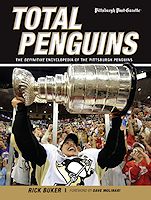 available at TriumphBooks.com, Amazon.com, and BarnesandNoble.com