During a recent lull at work, I decided to look up the Penguins' schedule on line. As I gazed at the computer screen, I was struck by the yawning gaps in our upcoming slate.
After a grueling opening month that culminated in a torturous five-game western road trip, we're off four out of five days next week, abruptly followed by yet another in a nearly endless string of back-to-back games—our sixth of the young season. The week of November 19 features more of the same.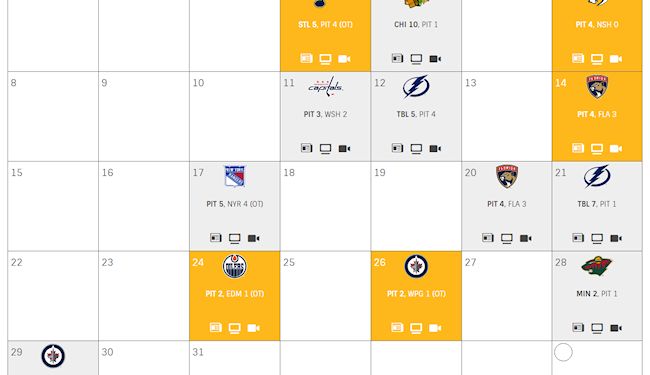 Call me crazy, but couldn't the NHL schedule-makers have evened things out a bit? I mean, with clusters of back-to-backs butted up against lulls you could literally drive a truck through, our schedule looks more like a third-grader's botched science project than the work of trained professionals. How in the world are the Pens supposed to get in any kind of groove when they're alternately overtaxed, then thrust into a veritable deep freeze?
It got me to thinking (always dangerous) about something PenguinPoop founder Phil Krundle alluded to shortly after opening night. Phil stopped just short of accusing the NHL of conspiring to unseat our two-time Cup champions. Or, at the very least, making it as difficult as possible for them to three-peat.
I decided to do some digging. In particular, I was anxious to discover if any recent Cup champions had to endure 19 back-to-backs…a ridiculously high volume in my mind. If no other team had, then a conspiracy involving the league office seemed plausible.
Combing the archives at hockeyreference.com, I compiled the instances of back-to-back games for the past five Stanley Cup champions—Chicago, Los Angeles, Boston, Detroit and, of course, our Penguins—dating back 11 years to the 2007-08 season. The results are displayed at the bottom of the article. No fair peeking.
Hoping to uncover a smoking gun, my study instead proved inconclusive. Much to my surprise, the 2007-08 Blackhawks faced even more back-to-backs than our present Penguins. Twenty be exact, or 40 games worth. Can you imagine?
Likewise, the Hawks slugged through 19 back-to-backs in '09-10, when they won the first of their three recent Cups. The powers that be did them no favors the following year, either, slating them for 18 back-to-backs. Maybe it's no coincidence Chicago was ousted in the opening round of the playoffs that spring.
The absolute worst case of schedule abuse? Last season, Detroit played games on three consecutive days—a noon matinee game at home on March 26, followed by back-to-back road games against Carolina. Sheesh!
Los Angeles, on the other hand, appeared to receive kid-glove treatment. The Kings played only eight back-to-backs in '12-13, the year after their first Cup, a number mitigated somewhat by the abbreviated, post-lockout schedule. Following their second Cup in '13-14, the Kings faced only nine back-to-backs the next season.
A concession to the extreme travel miles logged by a left-coast team? Perhaps.
Our Penguins received a comparatively light load of back-to-backs last season after capturing the Cup. Too bad we didn't curry the same favor this time around.
In conclusion, the Pens aren't the only team to face a murderous schedule after hoisting the Stanley Cup. Do I think they got jobbed by the NHL schedule makers?
Yes.
Instances of Back-to-Back Games
Season
Penguins
Blackhawks
Kings
Bruins
Red Wings
2017-18*
19
17
14
14
10
2016-17
13
14
15
13
16
2015-16
17
13
12
11
17
2014-15
17
15
9
16
12
2013-14*
17
18
14
17
15
2012-13**
7
10
8
8
12
2011-12
15
17
15
13
14
2010-11
17
18
12
13
14
2009-10*
16
19
12
16
13
2008-09
12
16
14
15
16
2007-08
15
20
12
15
15
Total
165
177
137
151
154
* Olympic year     ** 48-game schedule due to lockout     Bold indicates Stanley Cup
*Be sure to check out Rick Buker's books,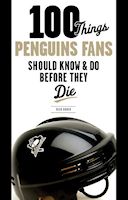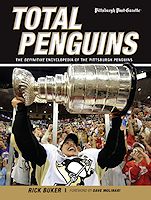 available at TriumphBooks.com, Amazon.com, and BarnesandNoble.com