I've been the voice of calm through a stormy first quarter of the season. Indeed, while my fellow PenguinPoop writers have suggested a shakeup to varying degrees, I've preached patience.
Don't panic, I've written. No need to rush the kids, I've counseled. Wait'll we play some home games, I've advised.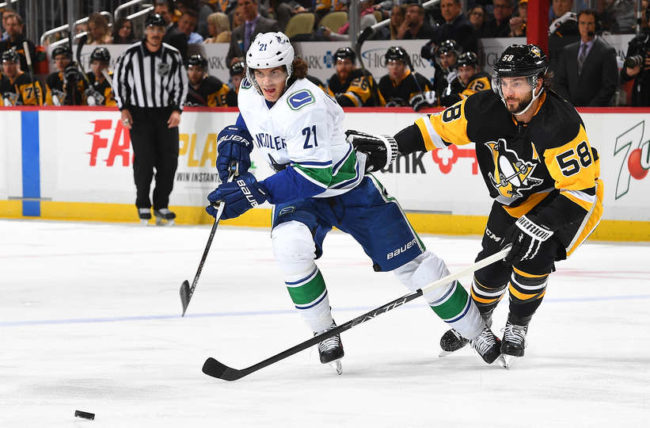 In the wake of an immensely frustrating 5-2 loss to Vancouver last night—a Thanksgiving turkey of an effort if I ever saw one—the time for patience is over. We need to act.
Let's start by calling up our best prospect. With nine goals in 15 games, Daniel Sprong's been lighting it up in Wilkes-Barre/Scranton. Maybe he can do the same here. We sure could use a spark.
Far be it from me to criticize coach Mike Sullivan. I have the utmost respect for the Pens' skipper, and truly think he's the best coach in hockey. But it's time to stop giving guys automatic passes. That includes our big off-season acquisitions.
Case in point? It seems 'Sully' had finally nulled out his defense pairings. Then Matt Hunwick comes off IR with his $2.25 million/year contract. Gotta' plug him back in, right?
Wrong. Especially since the guy you benched, Chad Ruhwedel, did nothing to merit a demotion. In fact, with a 52.1 Corsi for, he was arguably the team's most effective defenseman in terms of puck possession.
No offense to Hunwick. I'm sure he's a great guy. But sit him until an injury creates an opening.
Same thing with Ryan Reaves. No one was happier than I when GM Jim Rutherford acquired the capo dei capi of NHL enforcers over the offseason. No more worrying about thugs like Washington's Tom Wilson. But Reaves simply hasn't produced.
The common sense thing to do? Play the big guy against heavy teams…or when you feel some brawn is needed…and sit him in favor of speedy Josh Archibald when we face skating teams.
It's a simple matter of doing what's best for the team. Maybe not the easiest thing to do, especially when you're dealing with these guys on a daily basis. But necessary.
While we're picking at the fourth line, Tom Kuhnhackl looks like he's completely forgotten what to do with the puck when he gets it on his blade, which isn't all that often. I love him as a penalty killer. But he's gotta' produce at least once in a while. If he doesn't, sit him.
Ditto Greg McKegg, who appears to be serving as a human placeholder of sorts. Although 'Kegger' hasn't hurt the team, he hasn't helped it, either. If he can't get 'er done, find someone who can.
Speaking of questionable coaching decisions, why, oh why, is Kris Letang back on the first power play at the expense of Justin Schultz? 'Tanger' isn't, and never has been, an effective puck distributor from the point. Schultz is.
Am I missing something here?
I also have an issue with Sullivan's use of Matt Murray. Overuse is a better word. I understand what he's trying to do…get a little winning streak going by riding his best goalie.
But Murray's started a ridiculous 18 out of 23 games thus far. His heaviest regular-season workload to date? Fifty-four games, split between the Pens and Baby Pens in 2015-16. He's presently on pace to play a Fleury-esque 68.
That's way too many, especially given the long Cup runs of the past two seasons. Not to mention the fact that backup Tristan Jarry has been virtually placed in cold storage. That's the last thing you want to do with a kid goalie.
Bottom line? The Pens have a lot more issues than these. Like showing up for each and every game ready to play. And maybe there's too much wrong with the team to fix, at least for this season.
But it sure is time to try.
*Be sure to check out Rick Buker's books,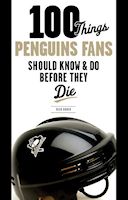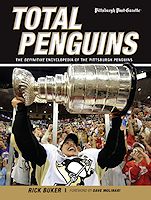 available at TriumphBooks.com, Amazon.com, and BarnesandNoble.com