With nothing in particular to write about and curious about how our Penguins look at the present, I decided to compile an organizational depth chart. Kind of an on-the-fly glance at our prospective team.
According to CapFriendly.com, the Pens currently have a cap hit of $64,620,000, with $10,380,000 in available cap space. However, they don't include Jake Guentzel and Carter Rowney—still technically on two-way contracts. Likewise, Brian Dumoulin and Conor Sheary—awaiting arbitration hearings—aren't factored in.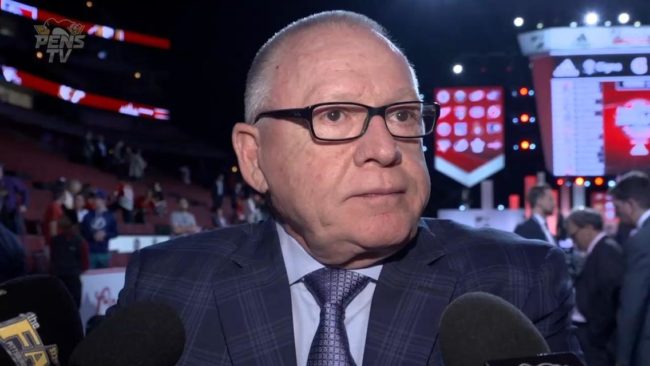 Counting Guentzel and Rowney? We have $9,630,000 of available cap space by my unofficial tally, roughly the same figure recently published in the Pittsburgh Tribune-Review.
All players listed with the Baby Pens—with the exception of those signed by Wilkes-Barre/Scranton—are on two-way agreements. Their cap hits, which represent their pay at the NHL level, don't count against our cap space.
The Baby Pens list may not include all players presently under contract at Wilkes-Barre/Scranton.
PENGUINS
 
BABY PENS
Player/Pos
Age
Cap Hit
 
Player/Pos
Age
Cap Hit
Center
 
Center
Sidney Crosby

Evgeni Malkin

Carter Rowney

29

30

28

$8,700,000

$9,500,000

$612,500

Dominik Simon

Teddy Blueger

Greg McKegg

Thomas DiPauli

Colin Smith**

22

22

25

23

24

$692,500

$705,000

$650,000

$742,500

NA

Left wing
 
Left wing
Jake Guentzel

Carl Hagelin

Scott Wilson

Tom Kuhnhackl

22

28

25

25

$734,167

$4,000,000

$625,000

$625,000

Adam Johnson

Garrett Wilson

Tom Sestito

Frederik Tiffels

23

26

29

22

$925,000

$650,000

$650,000

$742,500

Right wing
 
Right wing
Phil Kessel

Patric Hornqvist

Conor Sheary*

Bryan Rust

Ryan Reaves

Josh Archibald

29

30

25

25

30

24

$6,800,000

$4,250,000

NA

$640,000

$1,125,000

$675,000

Daniel Sprong

Zach Aston-Reese

Tom Kostopoulos**

Reid Gardiner**

Patrick McGrath**

Ryan Haggerty**

20

22

38

21

23

23

$692,500

$925,000

NA

NA

NA

NA

Left Defense
 
Left Defense
Brian Dumoulin*

Ian Cole

Olli Maatta

Matt Hunwick

Derrick Pouliot

25

28

22

32

23

NA

$2,100,000

$4,083,333

$2,250,000

$800,000

Lucas Bengtsson

Kevin Czuczman

Chris Summers

Jeff Taylor

Jarred Tinordi

23

26

29

23

25

$705,000

$650,000

$650,000

$742,500

$650,000

Right Defense
 
Right Defense
Kris Letang

Justin Schultz

Chad Ruhwedel

30

27

27

$7,250,000

$5,500,000

$650,000

Frank Corrado

Ethan Prow

Zach Trotman

24

24

26

$650,000

$730,000

$650,000

Goal
 
Goal
Matt Murray

Antti Niemi

23

33

$3,750,000

$700,000

Tristan Jarry

Casey DeSmith

Sean Maguire

Filip Gustavsson

22

25

25

19

$630,833

$675,000

$705,000

$775,833

* Pending Arbitration
** Under contract with Baby Pens
*Be sure to check out Rick Buker's books,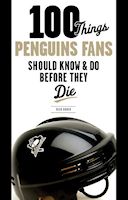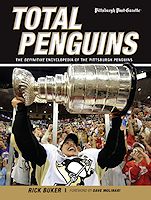 available at TriumphBooks.com, Amazon.com, and BarnesandNoble.com