At the risk of repeating myself, I thought I'd pose the following question as the central theme of a full-blown post to our PenguinPoop readers.
Should the Penguins dress heavyweight Tom Sestito for today's Game 3 in Columbus?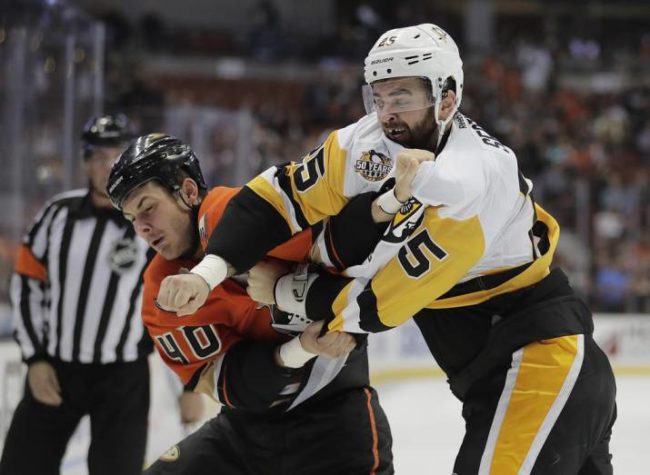 Whether they intended to or not, referees Dan O'Halloran and Ian Walsh opened a particularly messy can of worms with their laissez faire officiating in Game 2. Columbus got away with murder, including a passel of late hits behind the play, while the Pens were issued ticky-tacky penalties for holding. Or in Justin Schultz' case, for making a gem of a defensive play.
The league office has already served notice in big, bold letters. Don't expect any help from us.
Indeed, with a chance to draw a line in the sand and make a statement regarding borderline play, the NHL muffed it again. Quicker than you can say "Broad Street Bullies," the powers that be doled out a measly one-game suspension to Blue Jackets forward Matt Calvert for his attempt to decapitate the Pens' Tom Kuhnhackl at the end of Game 2.
If only the lad had been wheeled off the ice on a stretcher. Perhaps the sentence might've been stiffer.
Then again, this is the NHL. Mario Lemieux's not-so-beloved garage league. Where outlaws roam wild and free and seldom is heard a discouragin' word. Especially when it comes to suspensions.
Back to the verdict. The message is crystal clear.
You're on your own, boys.
Hence, my thoughts about Sestito.
Some, I'm sure, will recoil at the very notion. Dress Sestito? Are you nuts?
I believe there are valid reasons to consider such a move. Acutely aware this is their last real chance to gain a foothold, John Tortorella's crew will show up with guns ablazin'. Anticipate a liberal dose of body work and worse, before what surely will be an amped up enemy crowd at Nationwide Arena.
If the referees continue to take a hands-off approach?
Get the body bags ready.
While no one player can completely neutralize a club like Columbus, I like the way big Tom goes about his business. Very direct and to the point. He gets right in the face of the biggest offender and issues a challenge. No pussyfooting around or beating around the bush.
Of course, standing up to our foes could backfire and incite even greater atrocities. That's a gamble I'm willing to take.
Tough as they are, the Blue Jackets don't have anyone in Sestito's class as a fighter. Not Josh Anderson or bruising Boone Jenner. Certainly not disturbers Brandon Dubinsky or Scott Hartnell, who, for all their bluster, are overblown when it comes to scrapin'.
Maybe I'm squarely in the minority, but I feel Sestito has some redeeming qualities as a player. He skates fairly well for a big man (6'5" 228) and possesses an underrated touch, especially with his passes.
Most important…he makes an already courageous bunch even braver.
Unfortunately, someone will have to sit to make room. I nominate Scott Wilson. Mind you, he's done nothing to merit a seat in the press box. It's more a matter of physics and physiology than heart and desire. At 183 pounds, Willy's dwarfed by the burly Blue Jackets. To my eye, he's been a little less effective in the dirty areas than normal.
The demotion wouldn't be permanent. I'd play Sestito for one game. Long enough to send a message to the Blue Jackets, loud and clear.
Two can play this game.
*Be sure to check out Rick Buker's books,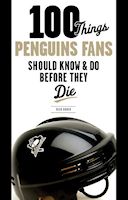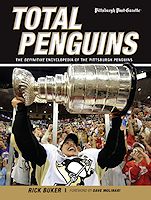 available at TriumphBooks.com, Amazon.com, and BarnesandNoble.com