I've surely used this lead-in before. But, at the risk of repeating myself, what a difference a week makes.
Why, following last Saturday night's ugly 6-3 loss to Detroit the Penguins were sagging against the ropes and slipping in the standings. Losers of three in a row on the road—all by lopsided scores—there seemed to be definite cause for alarm.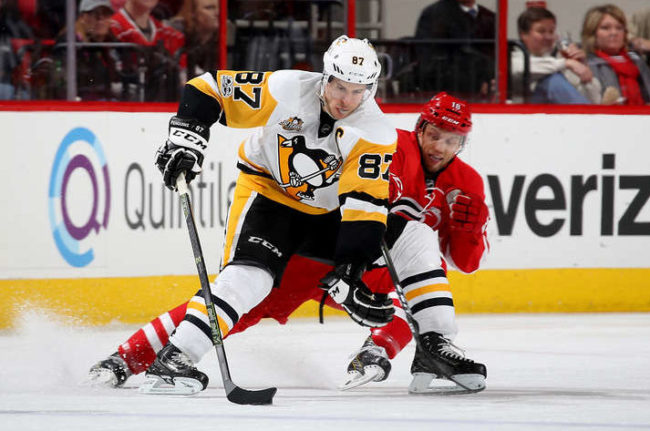 Now, after a second-straight impeccable road win—this one by a whopping 7-1 margin over Carolina—the sky's the limit.
"I thought the last two games might be two of our best all year just as far as being more difficult to play against, being pesky around the puck and most importantly in our own end zone," Pens coach Mike Sullivan said.
For the record, that was no pushover our boys trounced. Under the stewardship of GM Ron Francis and coach Bill Peters, the Hurricanes are a rising young team. As witnessed by their sparkling 15-4-1 record at PNC Arena and four-game home ice winning streak heading into last night's action. Yet our Pens handled them with ease.
Once again, offense flowed from a solid defensive effort like vintage wine. Following a quick start by the Hurricanes, the Pens limited their speedy hosts to 28 shots on goal, including 15 over the final two periods. They blocked 17 shots to the 'Canes nine.
Faceoffs? Still a work in progress, as Carolina dominated on draws (57 percent). Which makes the Pens' seven-goal surge all the more impressive.
There was plenty of offense to go around. Talk about a balanced attack. No fewer than 16 Pens tallied at least a point. Each line factored in the scoring, not to mention the defense.
Pepper pot Conor Sheary led the way with two goals. Trevor Daley, Carl Hagelin, Phil Kessel, Chris Kunitz and club scoring leader Evgeni Malkin each chipped in with one. Sheary, Kessel and Malkin—along with Bryan Rust and Justin Schultz—enjoyed two-point games.
The kind of depth that causes matchup nightmares for opposing coaches and makes the Pens a very difficult foe.
"I get to watch this group from the back end each night," said Pens goalie Matt Murray, who stopped 27 shots in another solid performance. "We know we have a good group in here and we have a good team. When we play the way we can, we can take over a game like we did today."
Playing the right way, as Sullivan is fond of saying.
A phrase I never tire of hearing.
Ice Chips
The Penguins lead the NHL with 164 goals. Cameron Gaunce picked up his second assist in as many games on Hagelin's second-period goal. Rookie Jake Guentzel also earned an assist, giving him seven points (4+3) in eight games with the black and gold.
Eric Fehr played another strong game while filling in for the injured Matt Cullen. The big center registered an assist, two hits and a blocked shot, and tied Sidney Crosby and Malkin with a team-best three takeaways in 12-plus minutes. He won eight of 17 faceoffs.
With three hits and two blocked shots in 20:39 of ice time, Chad Ruhwedel (plus-1) continued to impress. Olli Maatta paced the team with five blocked shots, giving him 83 on the season. Ian Cole leads the club with 102 blocked shots—tied for seventh in the league.
Scott Wilson left the game early in the third period following a collision with Carolina's Matt Tennyson. His status is unknown.
Injured defensemen Brian Dumoulin and Kris Letang have returned to practice. Dumoulin's missed the past nine games with a broken jaw. Letang's sat out the last three with a left-knee injury. No word on when they're expected to play.
*Be sure to check out Rick Buker's books,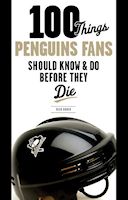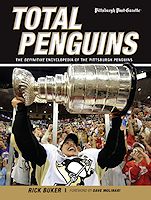 available at TriumphBooks.com, Amazon.com, and BarnesandNoble.com