The NHL announced the remainder of the All Star rosters. Sidney Crosby and Kris Letang were named to the Metropolitan Division Team. First of all congratulations to Crosby and Letang.
Now for the tough part.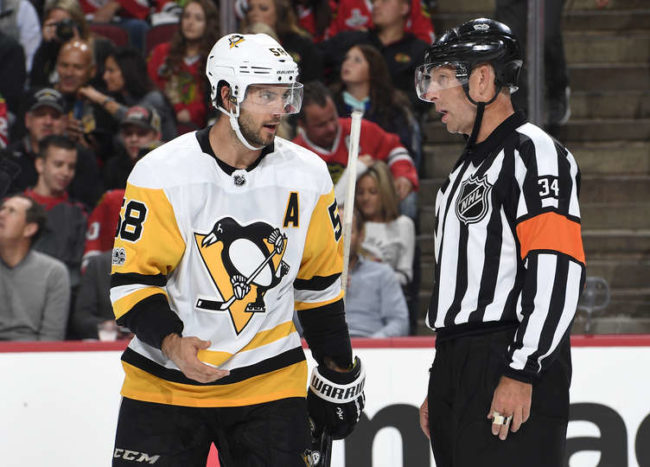 Over the course of (at least) this season, there have been calls by many people here, and elsewhere for the Penguins to trade Kris Letang. I have been a member of that chorus. However, others have said that Letang's stock has dropped so low that no team would take him. Hmmm apparently not. Apparently there are people around the league that still think Letang has something to offer.
Well, let's stir the pot a little; maybe the best time to trade Letang is right now! The Penguins showed that they could win the Stanley Cup without him last year and his stock may never get higher than now as a member of the All Star Team.
Please do not misunderstand me: I do appreciate all that Letang has done for the team and although I have been one of those calling for a trade, I admit that Letang does still have something in his tank.
So who should the Penguins trade for?
I have already put forward my idea several times but just to refresh; I really think I would target Erik Karlsson of Ottawa. Ottawa has asked Karlsson for his no trade list and their front office has said that they are pretty much close to sell mode in both the trade market and even considering moving the team to relieve financial stress. No, I don't think a direct trade for Karlsson would ever be worked out, but Letang, as an All Star himself, just might net the Penguins enough picks and prospects to make an offer for Karlsson.
Another idea was just put into my brain just today when Rick Buker noted that Brent Seabrook has recently been a healthy scratch for Chicago. Now this could be an interesting avenue to pursue. Seabrook's salary is $9 milllion but his cap hit (according to Cap Friendly) is only $6.875 because his contract is front loaded and will start going down after next season. The numbers would work out. However, Seabrook may not be as offensive a Defenseman as Letang but he may be a better defensive Defenseman. Another down side to Seabrook is he is older than Letang at 33 years old.
With all apologies to Letang fans, if I could, I would definitely try to make one of these trades (or some other not mentioned yet) work. If a deal isn't made, I really doubt it was because no wanted to trade for him. It would seem to me that it was because the Penguins didn't want to trade him.