I confess…I didn't watch the Penguins' 4-1 triumph over Detroit yesterday afternoon. I was busy with mundane stuff…digging out my car from the previous night's snow, going out for an invigorating if uber-frosty walk, running errands, etc. However, from watching the highlights and reading game summaries (including Other Rick's always colorful take) it sounds like our boys gave a good account of themselves.
That makes three wins in a row. Not exactly a record-shattering streak, but still… Perhaps we're finally ready to put an oh-so-ugly first half…one packed with more obstacles than a steeplechase course…in the rear-view mirror.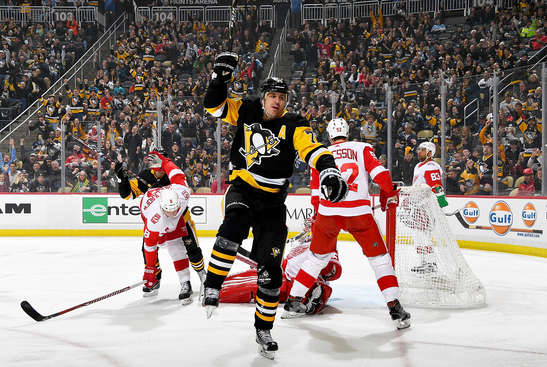 In hindsight, the deck during the first few months of the season was decidedly stacked against us. First, the short summer, which barely provided time for our guys to celebrate their hard-earned Cup, much less recuperate physically, emotionally and mentally.
The departure of some treasured and revered teammates sure didn't help. The turnover significantly altered the team's chemistry and makeup, both on the ice and in the locker room, seeping into our style of play.
Then there was the schedule, a heinous Abominable Dr. Phibes-ish concoction of extended road trips, back-to-back games and perfunctory out-of-conference matchups that was sure to dull the competitive instincts of even the heartiest of champions, let alone one suffering from the crippling effects of a Stanley Cup hangover.
Somehow, we survived.
And now? Maybe it's my old eyes playing tricks on me (or wishful thinking), but I detect a little more hop in our step. Or swagger, to use the prevailing vernacular. Put another way, like a bloodhound hot on the trail of an elusive fox, our boys appear to have picked up the scent. Maybe they can smell the finish line.
The uptick in our compete level began with a pair of shootout victories over Metro Division rival Columbus back in December. Our readiness has been anything but a groove thang, punctuated by disheartening losses to unsexy foes like Anaheim, Carolina and Detroit. But, more and more, the Pens are displaying a discernable pulse.
It sure helps to have our superstars lead the way. When Sidney Crosby, Evgeni Malkin and Phil Kessel combine for an avalanche of points (nine to be exact) like they did yesterday, we're pretty tough to beat. Indeed, no other club boasts such a potent triumvirate. How blessed we are to have them.
With a team-best 50 points—including a league-high 29 on the power play—Kessel is enjoying arguably his finest season, certainly his best since his splashy arrival in the 'Burgh three summers ago. 'Thriller's' been marvelously consistent, going no more than five games without a goal.
Likewise, Malkin's been a steady contributor on the score sheet, piling up 19 goals and 46 points in only 41 games. With back-to-back two-goal games, 'Geno' appears to be shifting into high gear just in time for a playoff push.
Crosby, too, seems to be rounding into top form. Following an indifferent patch that saw him log just three assists over an uninspired eight-game stretch, Sid's piled up nine points in his past three. He seems re-energized, thanks in no small part to the presence of kid wingers Daniel Sprong and Dominik Simon.
I'm not saying we don't have worries. Depth scoring remains an issue, Lord knows. So does our even-strength play. The Pens are next-to-last in 5-on-5 scoring, trailing the likes of bottom-feeders Arizona and Buffalo. They've been outscored, 101-64, in 5-on-5 play, which is downright deplorable.
The defense and goaltending—most notably Kris Letang and Matt Murray—need to be more consistent on a game-to-game basis. So does our overall effort and intensity.
We're a flawed team, for sure. One that appears to be lacking certain key components. Yet just beneath a tattered, battle-scarred exterior beats the heart of a champion, a back-to-back champion at that. With our remaining schedule stacked with crucial divisional and in-conference matchups, like tonight's showdown with the Rangers, our passion and sense of urgency should remain high.
Suddenly, making the playoffs doesn't seem like such a tall order. And if we qualify?
I wouldn't want to play us.
*Be sure to check out Rick Buker's books,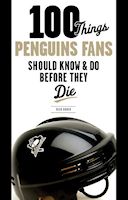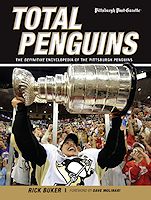 available at TriumphBooks.com, Amazon.com, and BarnesandNoble.com