Est. January 2009
We are 8 or 9 maybe 11 Pittsburgh Penguin fans who have come together with one common interest.
Our goal is not to be a comedy/photoshop blog (don't get us wrong, we love 'em), our goal is not to be a place to visit for all warm fuzzy heartwarming stories about the Penguins.  Our single most important goal is to have our opinions heard whether warm & fuzzy or dragged up from the trenches of hell, which is why some of us use an alias so we need not pull any punches.
Most of us are current season ticket holders, two of us for over 38 years, all of us have been season ticket holders, we sit all over the Consol Energy Center, almost all of us have played organized hockey, some of us still play organized hockey, one of us is a referee who used to play hockey and one of us wrote two books on Pittsburgh Penguins hockey "Total Penguins."  and  "100 Things Penguins Fans Should Know and Do Before They Die"  We range in age from 28 to sixt… let's just say older, we live anywhere from a little over 3000 feet from the Consol Energy Center to the furthest being 35 miles from it.
The one thing that brings us together is that we are all die-hard Pittsburgh Penguins fans and we debate the team happenings non stop any time we are within shouting distance of each other. The bulk of us go to most of the games so our opinions are home grown, not influenced by what a TV announcers say about on ice happenings.  As a collective group you would be hard pressed to find another group of writers that have been to as many Penguins games.
Please note that there are several writers here and each opinion is not that of our collective group.  You will often see us debating each other in the comments.
….
We get asked all the time, why the name PenguinPoop? The only reason I can think of is because when we were thinking of a name for a blog, PenguinPoop made us laugh, especially when we thought of stuffy people saying "PenguinPoop" 
We knew we might be on to something when when the great Dan Moriarty (NHL Cool Shots & Inside the NHL) said:
"I had the pleasure this past week, being interviewed for PenguinPoop, a Pittsburgh Penguin blog. First of all, when the best named blog in hockey reaches out, you respond!"
and Yahoo's Puck Daddy blog had this to say:
"perhaps the best-named sports blog on the planet"
…
PenguinPoop is a proud content supplier to MSN/FoxSports.com & Yardbarker.
PenguinPoop is happy that Iphonesportsnews.com has picked PenguinPoop along with the Pittsburgh Post-Gazette to be their local Pittsburgh Penguins information source,  that Versus "The Daily Line" asked us to be on their TV show and that 93.7 the FAN has included us in several of their TV commercials.
Thanks for reading and supporting us. Go Pens!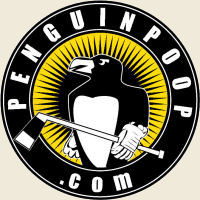 "Where the Poop Hits the Fans"
Contact Us:  Mail@PenguinPoop.com
the Staff 
---

 Phil Krundle – The first hockey game I watched was on a 12″ black & white TV back in 1975.  It was game 7 of the quarter finals Penguins vs the Islanders.  The Pens lost, but I was ensnared.  I soon started playing hockey in the basement using metal roller skates and nets drawn on the wall. You can still find me playing for 2-3 hockey teams at any given time.  All you really need to know about me is that I will argue to the death the fact that the Coffey/Recchi for Samuelsson/Tocchet was the worst trade in Penguins history.  They could have had 5 of the top 13 NHL scorers ever on the team for many years.  They would have won way more than just the one Cup the next year.   I started PenguinPoop along with Reg Dunlop back in January of 2009, mainly because I was unhappy with the direction the Penguins were going less than a year after playing for the Cup.   Born 'n' raised in the 'burgh.
---

Reg Dunlop – Phil Krundle and I spent a lot of time conversing, debating and, yes, even arguing about the Penguins.  We used to do it so often that we decided to take our opinions to a new level and start a Penguin blog.  Even with the blog, we still find time for spirited conversations about our beloved team. I have been a huge Pens fan since I was very young.  I used to cheer for players like Ron Shock and Vic Hadfield.  I was fortunate enough to have an opportunity to go to games when I was very young.  In fact, my friend actually got a Rick Kehoe game stick one time because he got hit in the head with a puck.  He had to get stitches, but got the puck and Kehoe's stick……..a fair trade I should think. Right now, I stay active playing a lot of Dek Hockey.  It's pretty much the proverbial beer hockey league, but it is fun and good camaraderie.  I am a season ticket holder; one who is still bitter about how his seats transferred to the new building.  Mostly I can't complain.  I have been blessed to watch many of the greatest hockey players of all time.  
---

Rick Buker – As a kid growing up in Bethel Park, Pennsylvania, I was an avid baseball and basketball fan. I paid little attention to hockey until I was in my teens.  When I was 15 years old I had emergency surgery to remove a ruptured appendix. During my stay in the hospital one of the TV networks televised a Penguins-Bruins game. The thing I remember most was a big brawl involving two of our players, Duane Rupp and Darryl Edestrand. In an instant I was hooked.  In the early 1990s I decided to write a book about the team. Slowly but surely I began to fashion what eventually became—Total Penguins—which was published by Triumph Books in 2010. It's a comprehensive team history featuring season-by-season summaries, player profiles and stats, bios on all of the coaches, general managers and owners, and lots of photos from the Pittsburgh Post-Gazette archives.  In 2011, Triumph published my second book, 100 Things Penguins Fans Should Know and Do Before They Die. It's filled with bios, stories, and anecdotes from the team's rich and colorful history
---

 Horse – My Penguin history goes back the whole way to December 18, 1971.  It was the first game I ever attended and even though the Pens lost to the Boston Bruins, I was hooked.  Getting to see Bobby Orr and Phil Esposito play live was an amazing experience.   We went back to the Christmas Day game vs. Montreal which ended in a 4-2 Penguin victory thanks to Les Binkley's stellar performance in goal.  Guy LaFleur and Yvan Cournoyer added to the star power that was Montreal then.  Back at that time, the average attendance per game was 10,000 and sellouts were few and far between.  The next year we bought partial season tickets and the highlight of that Fall was the November 22, 1972 game versus the hated St. Louis Blues.  In this game the Pens trailed 4-3 going into the third period, and then scored 7 third period goals including the NHL record 5 goals in 2 minutes 7 seconds – a record that will probably never be broken.  People were literally dancing in the aisles over the excitement that third period generated – final score 10-4 when we walked out of the Civic Arena.  We started sitting in section C22 and our tickets were $5.50 per game.  By 1975, the balcony seats had been installed at the Arena so we moved there and became the only people to ever own the rights to section E11 row F of the Civic Arena seating…
---

 Disco Stu has been a hockey fanatic since he attended his first game back in 1971, an ugly tilt between the Penguins and the Bruins which was won in big fashion by Boston that night.  He instantly became a fan of not only of the Bruins and the Penguins that night but of hockey in general, a love that he still carries to this day (Okay, his fondness for the Bruins quickly evaporated once he began attending high school in New England and due to the obnoxiousness of all Boston sports fans, he has been turned off to all things Boston sports since then).  After attending a second game during the '71/'72 season and seeing a hat trick scored by Jean Pronovost, he adopted the future member of the Penguins' Bi-Centennial line as his favorite and continues those feelings today even being lucky enough to meet his idol at the final game at Mellon Arena and getting him to sign his Pronovost jersey.
---

 Art Vandelay – I have been a Pittsburgh Penguin fan since the late 80's. When I was young, I had enjoyed playing street hockey in the neighborhood like most kids my age. I have my father and the late locker room assistant Frank Sciulli most of all for making me the true Penguin Fan I am today. If it was not for Mr. Sciulli's generosity and my father's willingness to ask what was ever on his mind at the time, then I'm sure I would not have the pleasure of saying it was my father who was able to take me to my first game and to get me a signed Mario Lemieux stick directly from Mario. I will never forget how happy I was on both occasions. Thank you Dad and of course thank you Mr. Sciulli…
---

 Southside Shultzie – (Rob Shultz) started his hockey and writing career at an early age when he wrote his name on his skates at the age of 5.  Born in Cleveland, Ohio duing the hayday of the WHA Shultz recalls rooting for the Cleveland Crusaders as well as the Pittsburgh Penguins in the NHL.  Shultz also played hockey from an early age.  Starting his career with the Parma Bears at age 8 (His father had to lie about his age because the league was for ages 12 and up) Shultz led the league in goals and penalty minutes.  The scoring and PIM trends continued as Shultz's young career evolved into playing for a talented travel team.  It was here with the Brooklyn Blades that Shultz got the nickname (Radio Robert').  "They called me that because I had tons of hits and that I had a face for radio" quipped Shultz…
---

 Doug MacRay –   I have been a Penguins fan my entire life.  My childhood was spent watching Lemieux, playing street hockey with my brother and friends, and playing NHL '93. Mario is my favorite player and I will argue with anyone that he was the greatest offensive player of all-time. I still have my first hockey jersey, a replica Lemieux jersey that is now signed, and I was even Lemieux one year for Halloween. You can still find me playing for multiple hockey teams, watching the Penguins, surfing Youtube, or playing NHL12 on Xbox.
---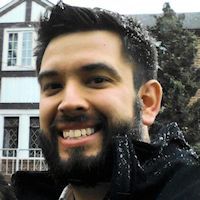 Joey Wales –   My fanhood was forged in the fires of the standings basement in the early 2000s, then tempered by three years of being surrounded by Caps fans back when I lived in D.C. When Alain Nasreddine is the team's points leader and you can get seats on the glass at the Igloo with $10 and a student ID, you either become an obsessed fan of the game or jump off the Zamboni. I became obsessed, thanks in no small part to a girl and her hockey-loving family. Fast-forward to today and I'm back in my beloved 'burgh. I follow the Pens religiously – not to mention the goings on of the rest of the league almost as closely; I play (poorly) in an adult league with a great bunch of equally obsessed guys; and I have enough opinions on all things Penguins to get myself in plenty of trouble if I get a large enough forum.
---

 Champ Kind – I grew up in  small town about 40 miles east of Pittsburgh.  There weren't many hockey fans in Mt Pleasant back in the early to mid seventies. Along with a few high school buddies we established the first ever street hockey game in our small town.  It quickly became a Sunday night ritual. There were times we had to shovel 3 or 4 inches of snow off of the tennis courts in the dark to get ready for the game. (We wanted to be ready when the automatic timer on the lights clicked on at exactly 6:00PM . We would play until they clicked off again at 10.  My first real pro hockey influence came in the mid seventies when the Pens drafted Pierre Larouche.  I was completely enthralled by his style of play and cavalier attitude.  I became a season ticket holder a few years later.  I have been fortunate enough to have attended about 30 regular season games a year and about 90 % of the Pens playoff games ever since.  That first cup experience in 91 will always be my favorite sports memory.  Driving to the airport to meet the team after their victory in Minnesota was the thrill of a lifetime.  A close second was when Pittsburgh hosted the all star game in 1990. Me and a few buddies hung around the city all weekend and actually got to meet and have an extended conversation with Gordie Howe and Walter Gretzky.  Mr Hockey and The Big Stud. (That is how Mr Howe referred to Mr Gretzky)..  you know siring Wayne and all.  I feel blessed to have been bitten by the hockey bug at an early age and to live in such a great city to enjoy the "experience!
---
Coach Bombay – Pens fan since returning to the Burgh just as Mario arrived, the perfect age to learn the sport.  Season ticket holder.  Lover of all things about the game. In the past, often wrote about a lot of off-ice aspects of the sport. Real life kept Coach's role limited mostly to our social media side this season, but just wait…!
---
---
PenguinPoopTV – Doug MacRay
PenguinPoop Radio Produced by: Art Vandelay  Hosts: Disco Stu – Champ Kind & Horse
Twitter – Coach Bombay, Reg Dunlop & Phil Krundle